Sunday In Bed With… is a weekly meme by Kate @ Midnight Book Girl.
The meme dares to ask what book has been in your bed this morning? Come share what book you've spent time curled up reading in bed, or which book you wish you had time to read today!
---
Today, I'm reading The Crown by Kiera Cass.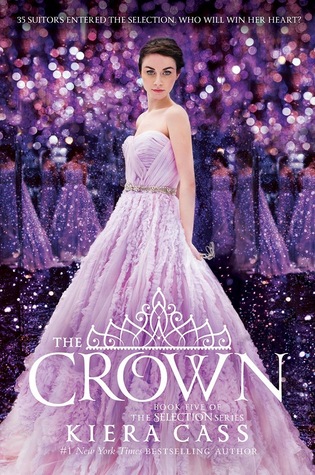 Now, who doesn't love a beautiful cover? Look at that beauty!
I couldn't read much thanks to this family function I had to attend, but I'm on it. I didn't like The Heir as much as the first books, so let's see how this one goes.
Click here to check out my Clash Of Covers Wednesday post relating to the series.
Below are some cool stuff I found online related to the series.
(DISCLAIMER: YOU CAN STOP HERE AND CLOSE THIS POST IF YOU DON'T WISH TO TORTURE YOURSELF BY OGLING AT THESE BEAUTIFUL ACCESSORIES)
That looks amazing, doesn't it?
America's Songbird..
These look so pretty I want to cry!
The Rebel Symbol necklace. *sigh*
I'm done torturing myself. Yay!
Have you read The Crown? What do you think about it? Which was your favourite accessory?